Free Egunfemi, historian, founder of Untold RVA
"The vision and my desire in what to bring here, is to make sure that every other nonprofit partner that's in here has somewhere for the kids to take their skills and put them into use in the creative economy."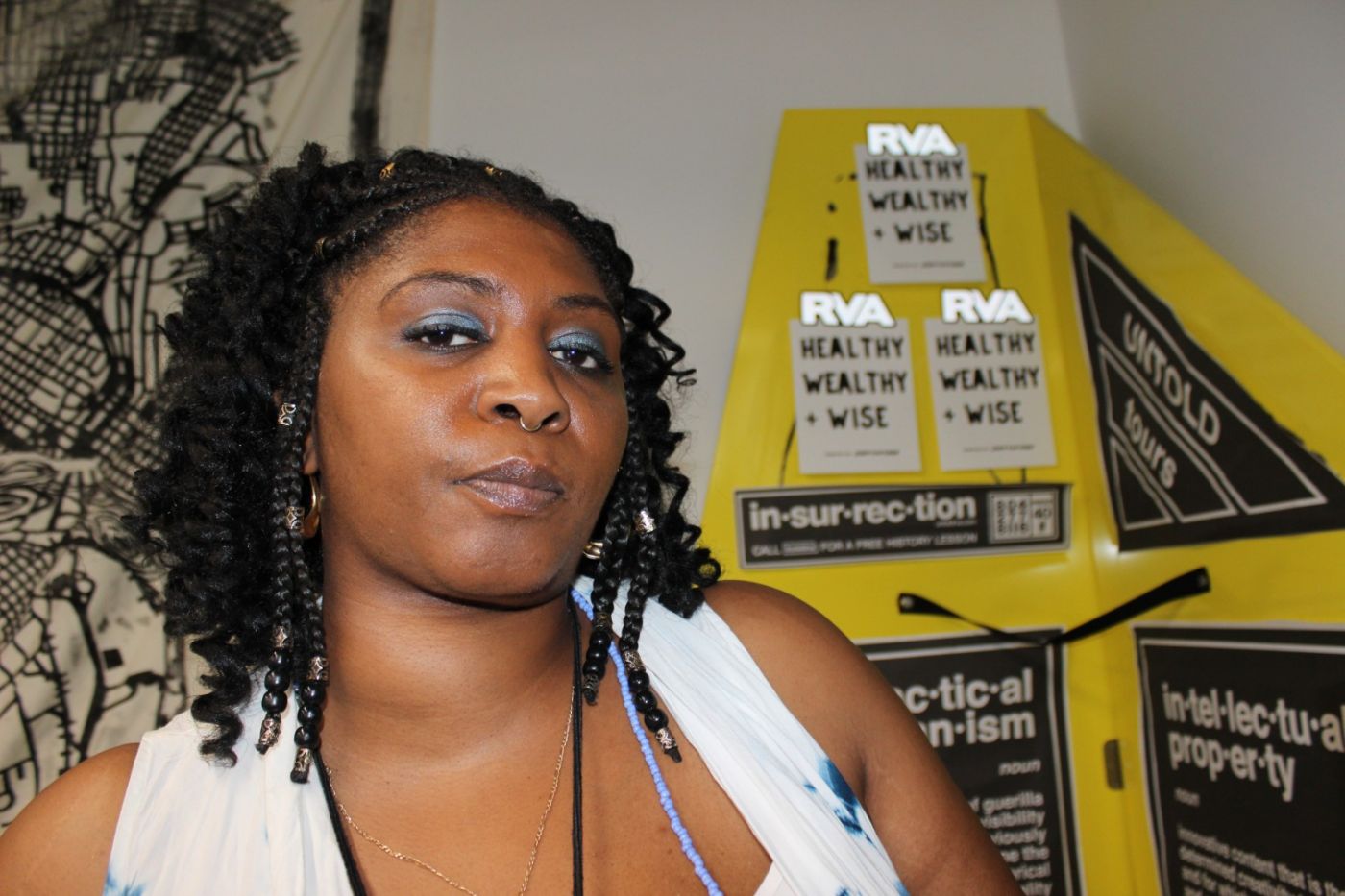 This Tactical Urbanist Is Pasting Narratives of Enslaved People All over Richmond
"For so long Richmond hung its hat solely on its role in the Confederacy and the 'lost cause' mythology," she says. "Part of the lost-cause mythology was that slavery wasn't that bad. The acknowledgment of the second-largest slave trading port in Richmond, Virginia unseats that lie."
Events commemorating the leader of an 1800 uprising of the enslaved represent 'a conspiracy of good people'
Jonathan Scott, a 2017 John Marshall High School graduate, photographs an empty house. It's a shame it's not being used, he says. "Some people don't have homes."
VCU hosts 100 schools for 'anchor mission' conference
"A remarkable number of university-community partnerships are tackling critical issues to make RVA a healthy and thriving region for all. For instance, Storefront for Community Design and Six Points Innovation Center (6PIC) provide local residents and youth with access to design and planning tools so they can lead revitalization efforts in their communities.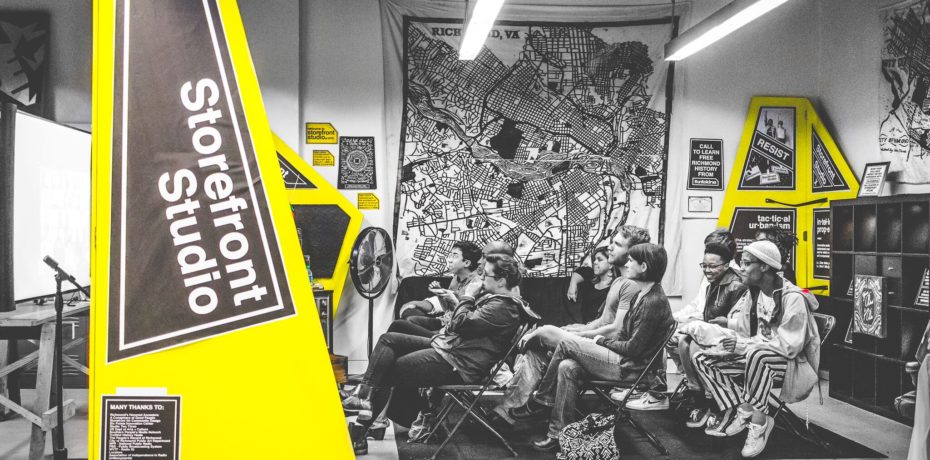 PRESENCE IS POWER AT SIX POINTS INNOVATION CENTER
"Young adults are at work every day, reclaiming that "third space" that modern times have almost forgotten, a safe place between school and home where teens work with their hands and minds to shape the world around them."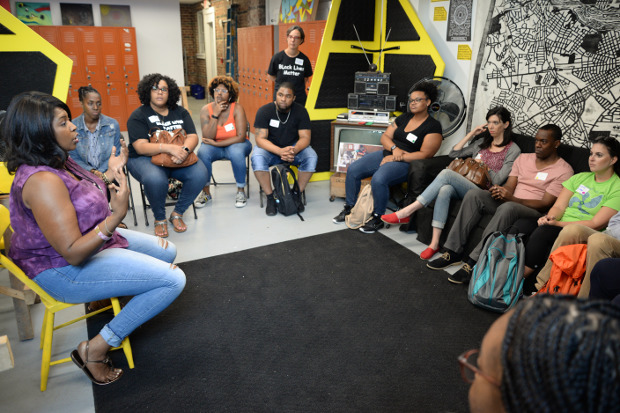 Social work students get a close look at Richmond's history of housing and racial injustice
Free Egunfemi of Untold RVA speaks with VCU School of Social Work students and faculty at the Six Points Innovation Center as part of Richmond [Re]Visited.
"Giving them the tools and skills to go out into their community and see the possibilities, the 6PIC project is more than a beautification project, it is about seeing the possibilities, listening and working with their community to make a change."
The New 6PIC Arts and Education Center Becomes a Nonprofit Hub in Highland Park
"It's probably one of the projects that's most representative of how the city of Richmond is going to solve problems in the future."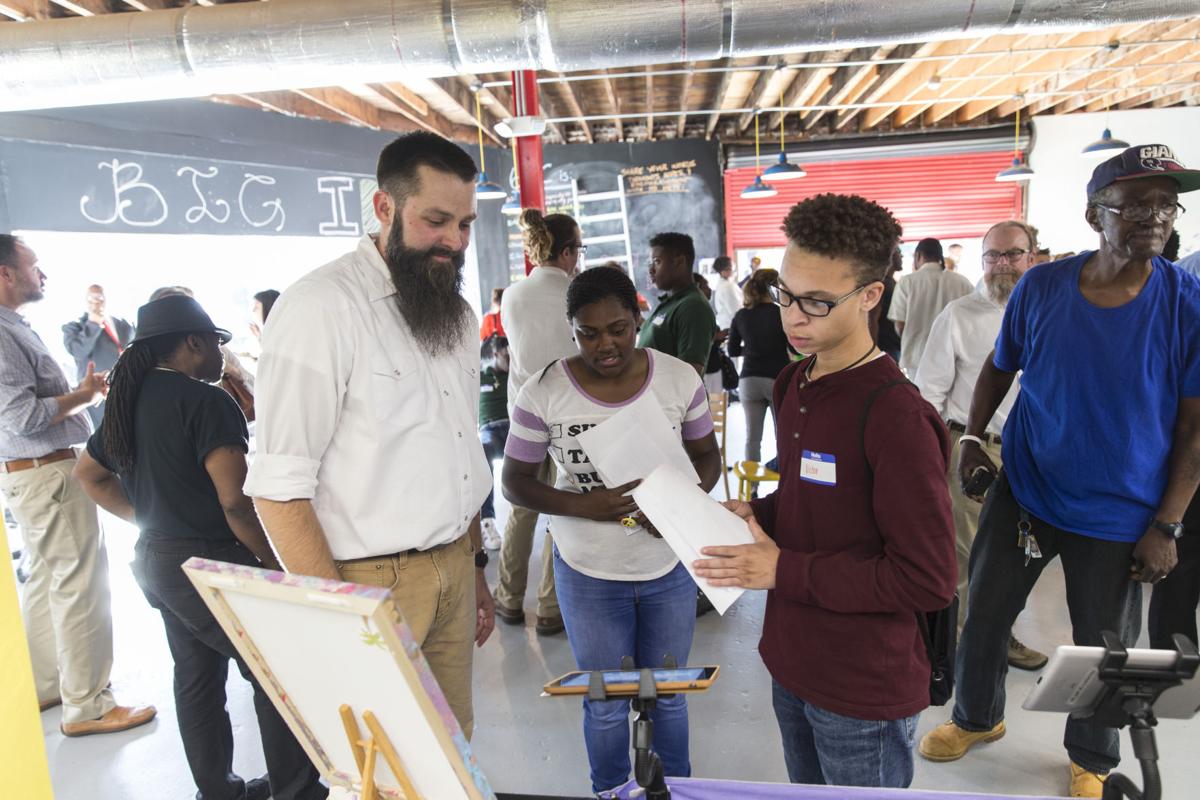 Six Points Innovation Center seeks to transform Highland Park's future through its youth
"This project is not only changing the lives of the youth in this neighborhood, but changing the course of the entire neighborhood."
Six Points Innovation Center to hold grand opening June 6
"Two years in the making, 6PIC officially will be unveiled to the public during a grand opening 6 to 8 p.m. Tuesday, June 6, at the site, 3001 Meadowbridge Road."